Dark Chocolate Raisins
£2.99
250g (8.8oz) .
Dark Chocolate Raisins. Juicy raisins covered in a thick dark chocolate coating. It's difficult not to eat too many of these!
Ingredients: Raisins, Sugar, Cocoa Mass, Cocoa Butter, Vegetable Fats (Palm), Whey (from MILK), Emulsifier (Sunflower Lecithin E322), Glazing Agents (Shellac E904, Gum Arabic). Cocoa Solids 35% Minimum. Contains Unhydrogenated Vegetable Fat in Addition to Cocoa Butter. Allergy Advice: Contains MILK. Due to Factory Processes This Product May Contain PEANUTS and Other NUTS.
Suitable for Vegetarians.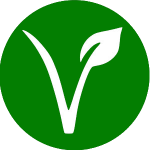 7 in stock