RWANDA ORGANIC RUKERI GREEN OP TEA
£4.45
100g
Rukeri is an orthodox tea produced in the north west of Rwanda, the tiny quality-tea growing Central African country nestling between Uganda, Tanzania and Congo. Rukeri is the garden mark for tea manufactured by the Cyohoha-Rukeri Tea Estate, which is set out in a remote valley on rich swampland soil. It has a good reputation for CTC, orthodox and green tea.
Almost 75% of all Rwandan cultivated teas come from small farms which have united in a cooperative called Assophte. This green organic tea rarity grows at an altitude of approximately 1,800m above sea level.
The infusion unfolds the wiry, dark-green leaf and a scented  aroma which stays on your palate for some time after tasting the tea. The cup is a shining lime colour.
Brewing Instructions: Brew with freshly drawn boiled water, cooled for 2 minutes, for 2-3 or to taste. Best made with tap or bottled soft water.
Ingredients: green tea (Rwanda).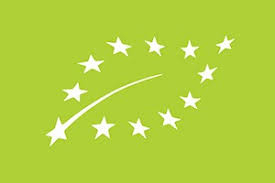 Out of stock