Snowies
£2.75
250g (8.8oz)
Small white chocolate flavour candy with a candy topping. Approx. diameter = 20mm.
Their equally popular "sister" sweets are Jazzies.
Ingredients: White Chocolate Flavour Candy (Sugar, Palm Oil RSPO, Whey Powder (from MILK), WHEAT Flour, Emulsifier (SOYA Lecithin), Natural Flavourings), Sugar, WHEAT Starch, Water, Glucose Syrup, Natural Colours (Chlorophyllin, Carotenes, Betanin, Anthocyanins), Glazing Agent (Beeswax). Allergy Advice: Contains GLUTEN, MILK, SOYA and WHEAT.
Suitable for Vegetarians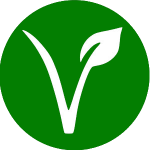 3 in stock