Jelly Spogs
£2.75
Aniseed flavour jellies with a nonpareil sugar bead coating. Formerly called jelly buttons, the ones from Liquorice Allsorts.
These are the true originals, made by Barratt. No artificial colours or flavours.
Ingredients: Sugar, glucose syrup, maize starch, water, beef gelatine, aniseed oil, fruit and vegetable concentrates: blackcurrant, carrot; plant concentrate: spirulina.
250g (8.8oz) .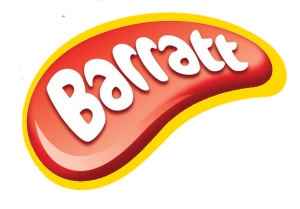 6 in stock