Mike and Ike Mega Mix Theatre Box
£2.49
Mega Mix: 10 Flavours! Caribbean Punch, Strawberry-Banana, Paradise Punch, Grape Soda, Kiwi Banana, Mango Delight, Watermelon, Pineapple Banana, Peach Berry, and Blue Raspberry.
The Mike and Ike brand was first introduced in 1940 by Just Born, Inc., which is located in Bethlehem, Pennsylvania, USA.
Its origin uncertain, the name may have come from the comic strip Mike and Ike (They Look Alike), which, however, had ended by the 1940s. Or the name may have referred to the Matina Brothers, two of whom, nicknamed "Mike" & "Ike," were billed as circus midgets and had roles as Munchkins in the 1939 film The Wizard of Oz; the author Dean Jensen wrote without cited evidence that the two became so popular in America that a boxed candy was named after them. Other proposals include a company-wide contest, a vaudeville song titled "Mike and Ike", and Dwight D. Eisenhower, whose nickname was "Ike."
Just Born acquired the Rodda Candy Company in 1953 and produced new flavours of the candy, such as cotton candy. Additional flavours such as Root Beer came in the 1960s, and others have been introduced on and off since.
Ingredients: Sugar, Corn Syrup, Modified Food Starch, Fruit Juice From Concentrate (Pear, Orange, Strawberry, Cherry, Lime, Lemon), Contains Less Than 2% Of Fumaric Acid, Natural & Artificial Flavours, Sodium Citrate, Dextrin, Citric Acid, Malic Acid, Confectioners Glaze, Artificial Colour, Carnauba Wax, Medium Chain Triglycerides, E102 E129, E133 & E110. Allergens: Warning – E110, E129, E102 – may have an adverse affect on the activity and attention in children. Ingredients derived from a genetically modified source.
141g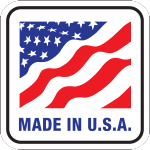 2 in stock